EasyServed
The ordering solution of the moment
Easily start your own ordering site where your guests order and pay online after which the order is picked up or delivered.
Do you receive your clients on location? Then offer QR ordering.
From the table, your guests scan a QR code that redirects them to your own ordering site!
Whether for events, catering or sports clubs, EasyServed is the solution!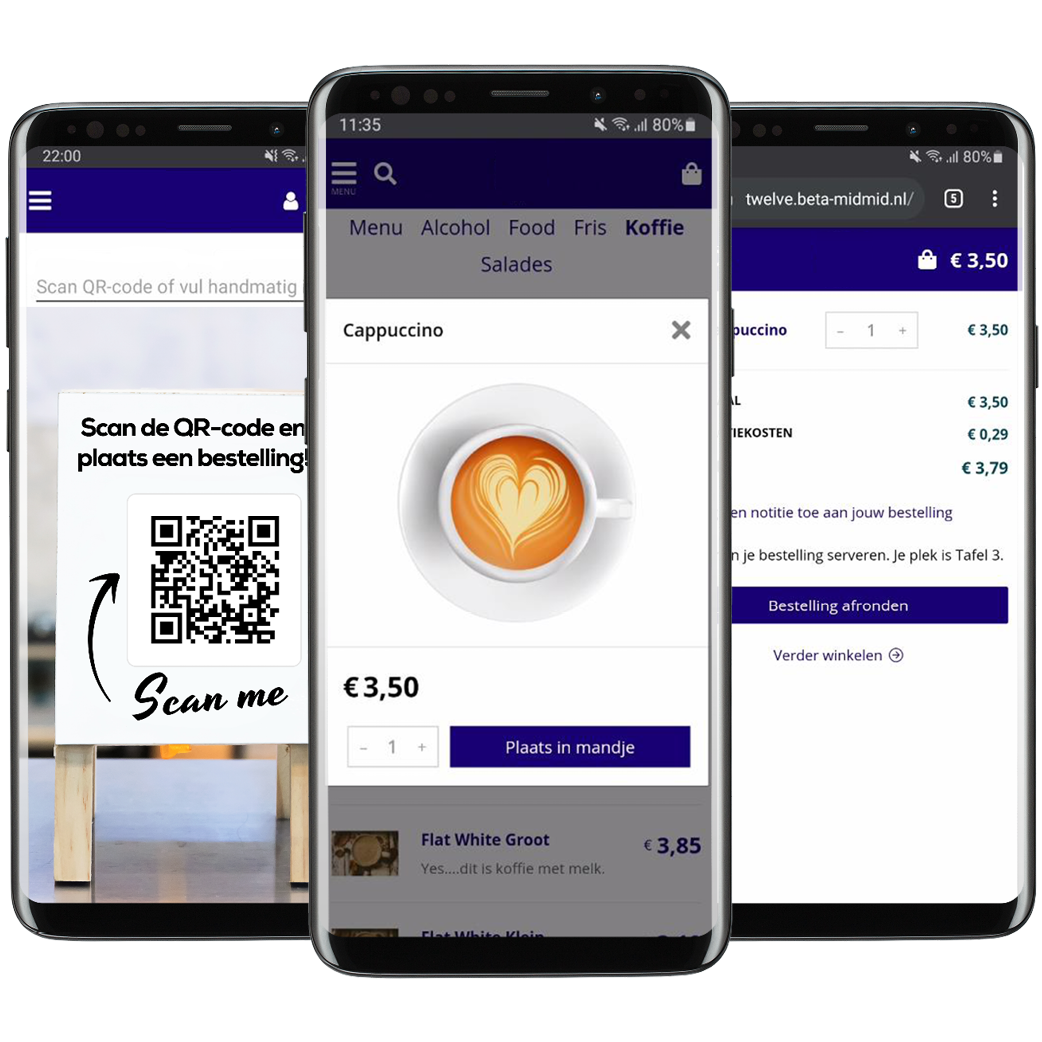 easy online ordering & selling
Mobile ordering at the table
With EasyServed, the ordering process has never been easier. Your customers can use their smartphones to view, order and pay for your menu.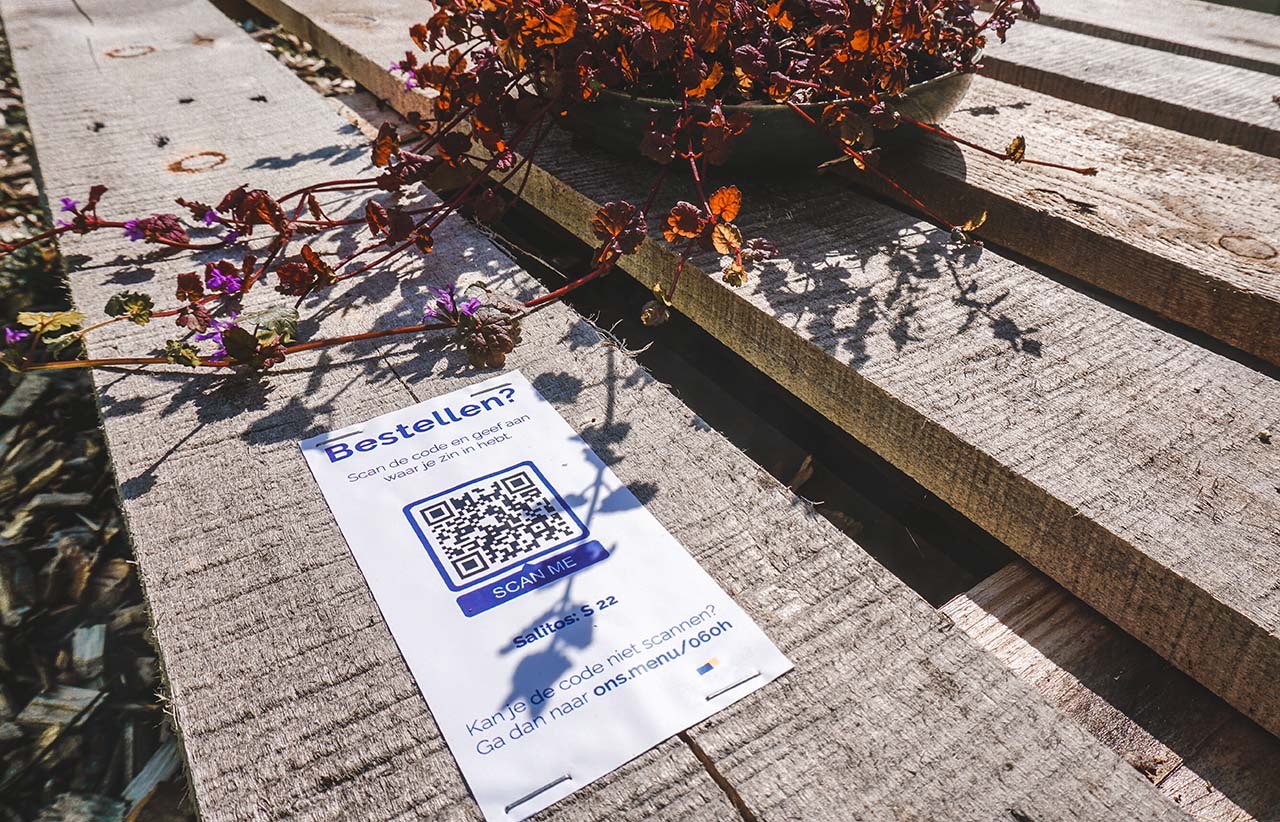 QR scanning at the table
Thanks to our latest development, you can get to work completely corona-proof! The customer scans a QR code on the table after which they are automatically redirected to your location's personalized order page.
This makes it easy to order by yourself at the table and you receive a notification to prepare the order. When the order is ready, your customer either picks up the order himself or you serve it at the table. Payment is also easy via QR code and the ordering site, so you don't have to deal with cash. If not easy. Interested in QR scanning?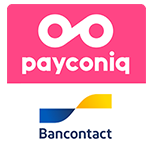 ◀⇢

Also discover our other EasyServices

⇠ ▶
Your own ordering and payment website within 24 hours
With EasyServed you start easily and quickly with your own ordering site. Your guests place their order via their smartphone, tablet or computer, which they then pick up or have delivered. You can then track your incoming orders online, via a receipt printer or linked to your POS system.
In addition to selling products, it is also possible to receive reservations.
Easy online ordering & selling
Thanks to the Qr code, your customers can order very easily and conveniently from home or on location.
Personalized website
A professional and completely personalized website without further worries and all technology, … that's what EasyServed offers!
Clear reporting & insight into peak times
At any time, with one click an overview of your orders, turnover both per day, month and per person.
Quickly up and running
Simple back office to get your personalized website up and running immediately.
Any questions? Contact us
Please leave your details below and let us know how we can help you further.
"EasyServed is a good solution for us. By scanning the QR code, guests easily place their order. It saves us time and staff. In combination with the cash register it works absolutely super, as the systems flow well together!"
"Due to the corona crisis, we had to be creative with our business. Therefore we decided last minute to set up a pop-up terrace. EasyServed made sure we could get started within a week by using their ordering solution! EasyServed works super fast and is easy to use, I definitely recommend it. It ensures little foot traffic, less physical contact and increases turnover!"
"A clear and straightforward system that can be customized with ease! Within the Koekfabriek we work with different target groups. Very nice to see that every employee has mastered the system in no time."
Easy Payment Services
Vlamstraat 7, 9450 Denderhoutem